About us
Few words about an unseparable duo…Nová Róba & Barbora Divínová.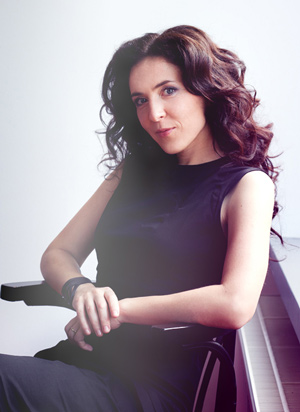 I have always felt a desire to create original and elegant fashion for women, to search and find new shapes, to combine different materials and fabrics. This desire led me to opening Atelier Nova Roba in 2007, a studio of author fashion. After a long process of searching my own way, I have discovered a vision how to develop my work. Since 2011, I am fully devoted only to designing my own author collections that are available usually in many sizes in the studio and shop in one in Brno. My collections are also available for sale in e-shop on this and few other websites.
Creating and designing new models are one of my greatest pleasures. I like to work with good quality, mostly natural, materials. I prefer one-colored materials since they better support the cut and shape and they are more universal when it comes to combining them with some other parts of clothes.
I show my work at various author fashion shows and related events. I perceive this experience not only as pleasant way of presenting my work but also as an opportunity to get inspiration. Moreover, it enables me to make sure that my fashion is met with interest and positive feedback from the customers.
It makes me happy to see that my models are useful and bring joy to the people who wear them. If it's possible, I try to satisfy customers who like some of my models but would prefer them in different color or size or with a slight adjustment. However, I have abandoned made to order designing and creating models. This way, I can fully engage in what I like the most which I believe is then imprinted in the result and reflects contentment of both my customers and mine.
Fashion shows and other events
2013

Presentation of Smocks collectiona at Hotel Barcelo, Brno
Presentation on Grace and Glamour, Prague Hotel Thalia
Presentation of Smocks collection at Hotel Centro, Hustopeče

2012
2011
2010 – 2007
Where can you read about us
2012

MF DNES, příloha pro Brno
Paní domu 1/2012

2011
2010
2007